In our continuing exploration of the California central coast, we take a short trip into the mountains to visit Ojai. Located about 15 miles from the coast and a 90 minute drive from Los Angeles, Ojai is miles away from the fast paced life of its neighbor to the south and has been a retreat for world travelers for over a 100 years. Ojai is situated in a small east-west valley, north of Ventura and east of Santa Barbara at the base of the Topatopa Mountains.

ANCIENT AND OLD TIME OJAI
The Chumash Indians have inhabited the Ojai valley for more than 10,000 years. Ojai derives its name from the Ventureño Chumash word 'awhaý meaning "moon". The Chumash believe "that the valley holds mystical powers and that a magnification of energy exists exuding a peaceful sacredness that can be felt. This energy that first drew the Chumash
to the valley has been celebrated through the years and many believe today that Ojai is a 'vortex' – an unseen force that concentrates energy. Some equate this vortex to the valley's unusual positioning in the mountain range that runs east to West and that this helps concentrate geological tremors and atmospheric energy. Others point to geology and that the stratified mountain rocks inlaid with quartz can harness energy, transmitting it along the lines of the vortex." [1]
The area became part of the Rancho Ojai Mexican land grant made to Fernando Tico in 1837, and he established a cattle ranch. Tico sold it in 1853 without much success to prospectors searching for oil. By 1864, the area was settled.
One of the things that make Ojai so charming is that almost all chain stores are restricted in the city. [2] Signage is also regulated. This provides a look of timelessness and serenity that Ojai residents and visitors appreciate. It drives tourism and creates an atmosphere that is becoming unique in our cookie cutter world. If you compare the image below from 1935 to the recent photo of Ojai above, you can detect very little change. Of course the cars are different but the city itself seems frozen in time.

OJAI AND THE HAWAII CONNECTION
"Most people associate the great Hawaiian surfing ambassador Duke Kahanamoku exclusively with the islands. However
Duke spent a lot of time in Southern California throughout the 1910's and 1920's. The Southland was equally charmed with Duke and he made many friends there and was a particular favorite of the movie colony."
"In late October of 1922, the prominent Ojai resident Sherman Day Thacher, hosted Duke Kahanamoku at the school that he founded. He had invited Duke to come up from Los Angeles to give a demonstration and swimming instructions to the assembled student body in the Thacher School's pool. In reality the pool was a crude concrete structure that was used as a fire reservoir. It was filled by a nearby creek and was rather murky and full of algae. Duke braved the elements and put on what I am sure was an amazing exhibition. In the annals of Ojai, Duke's visit still holds a place of honor. [4]
OJAI FESTIVALS
Ojai is a place of celebration and festivals are held throughout the year. "The Ojai Music Festival (founded in 1947) is an annual
festival of performances by some of the world's top musicians and composers, and occurs on the first weekend after Memorial Day. Notable appearances include Igor Stravinsky, Aaron Copland, Esa-Pekka Salonen and Pierre Boulez, who was festival director in 2003. "Curious audiences gather at the Ojai Music Festival each year for a transcendent musical communing in the beautiful Ojai Valley. Every Festival follows the lead of a new music director, accommodating wildly different styles and approaches." In 2017, the festival is being conducted by Grammy-nominated composer-pianist Vijay Iyer (pronounced "VID-jay EYE-yer"). He is "one of the most interesting and vital young pianists in jazz today," and has been voted DownBeat Magazine's Artist of the Year three times.Vijay is also a professor of the arts in the Department of Music at Harvard University." This should make this year's festival lively and modern.
Its official, June is lavender month in Ojai and the Ojai Valley Lavender Festival kicks off on the 26th of the month. "Libbey Park will once again fill with mellow crowds who come for the marvelous sights, sounds and soothing aromas of the many varieties and textures of lavender and lavender products. Living lavender plants and fresh bouquets abound and vendors never fail to surprise and delight visitors with new and unique wares. Growers and producers offer talks on all things lavender. Live music, delicious food and the smell of lavender weaves a magical enchantment that will turn your day into an unforgettable experience."

OJAI VALLEY INN AND SPA
The Ojai Valley Inn & Spa is "The" place to stay while visiting Ojai. The resort has a long and rich history. "In 1923, Edward Drummond Libbey, a wealthy Ohio glass manufacturer and philanthropist, commissioned California architect Wallace Neff to build the Ojai Country Club in the Spanish Colonial architectural style. From its earliest days, guests felt the Inn was an escape, a sequestered yet sophisticated getaway that gave them the sense of being on their own private country estate. And ever since 1937, when Frank Capra used the sweeping mountain vistas of the valley as Shangri-La in his film Lost Horizon, the valley has become synonymous with mystical beauty and hidden enchantment. A different kind of notoriety distinguished the inn in 1942 when it was transformed into Camp Oak for a military training center for the Army, and later for the U.S. Navy, which used the grounds for a rest and recuperation facility.
"Ever since returning to private ownership in 1947, the Ojai Valley Inn & Spa has played host to countless celebrities from nearby Hollywood and an impressive roster of golf pros who return year after year to play the historic course. In 1999, the acclaimed golf course was restored, which included the return of two "lost" signature holes. In 2004, an extensive renovation was completed which upgraded every corner of the resort while maintaining the historical integrity of the property."
THE SPA
At the Spa Ojai you can have a very unique healing experience developed at the facility called "Kuyam". Kuyam is a Chumash word that means "a place to rest together". This is used to describe a spa treatment that "combines the therapeutic effects of self-applied desert clay infused with essential oils, intense dry heat and inhalation therapy. In a sauna-like environment, the journey is guided by a traditional Chumash narrative. This unique detoxifying experience is concluded with a refreshing rinse and presentation of herbal tea while your body core temperature cools." The spa uses "freshly-harvested, resort-grown produce and blossoming flowers" in many of "Spa Ojai's sought-after seasonal treatments". For a truly relaxing and healing experience spend some time treating yourself to one of their custom packages. And of course lavender will be involved.
GOLF
The Ojai Valley Inn & Spa has one of the best golf courses around. "The world-class Ojai Country Club was one of the first great golf courses in Southern California. Designed and originally built in 1923 under the direction of George C. Thomas, Jr. and Billy Bell, the course was hailed as "a marvel of golfing architecture." Thomas, who also designed courses at the Riviera, Bel-Air and Los Angeles country clubs, had two initial considerations for the Ojai course: "…that the average
golfer could enjoy his round without too great a penalty, and that a test must be afforded requiring the low-handicap man to play fine golf in order to secure pars."
"In its eight decades, the golf course has been made even more famous by the pros and celebrities who have chosen it for exhibition play and competition. Bing Crosby, Bob Hope, Will Smith, Kevin Costner, Michael Douglas and a host of Hollywood stars have visited over the years to play the course. The Inn has hosted seven Senior PGA TOUR events that brought legendary superstars such as Arnold Palmer, Lee Trevino, Gary Player, Tom Weiskopf, Chi Chi Rodriguez and Ben Crenshaw to the course. Add golf to your activities and experience firsthand one of the world's championship golf courses. Enjoy a challenging and rewarding golfing experience no matter what your level of play. The Ojai Valley Inn & Spa has been selected for membership in Great Golf Resorts of the World."
CUISINE
"For more than ninety years, The Ojai Valley Inn & Spa has maintained a connection to locally grown food. Its signature restaurant, Olivella represents the epitome of this sense of place. Olivella's valley-to-table culinary program is supported by the local Ojai valleys, ranches, orchards, farms and ocean waters. The restaurant embraces the seasonal whims of the region, focusing on the bounty of year-round produce provided by the California Central Coast. Chef Andrea Rodella is
proud to present a dining experience featuring the best ingredients of California with dishes and techniques inspired by his Italian heritage." The menu features such delights as the Ojai Farmers Market Salad; Crudo of Pacific Yellowtail with orange, fennel, Hass avocado, California sea salt and extra virgin olive oil; Cabernet Braised Short Ribs with potato fondue, cipollini onion agrodolce, heirloom carrots and black garlic; Ricotta Gnocchi with Drake Family Farms goat cheese, estate lemon, arugula and seasonal vegetables.  Chef Rodella was born and raised in Guastalla, Italy. He is passionate about cooking with seasonal, market-driven ingredients. Chef Rodella's interest in cooking started at a young age, when his passion for discovering different cuisines collided with the northern Italian fare he was raised on. He was determined to learn how to cook with fresh ingredients, uniting tradition with innovation." This provides the traveller with a unique and delicious dining experience.
The Ojai Valley Inn & Spa is a destination resort worth seeing and will make your visit to Ojai something to remember.

THE OJAI SCENE
There are plenty of fun activities around Ojai that make people came back again and again. The Pink Moment, a rare and magical moment that draws thousands of visitors to Ojai every year happens as the fading sunset creates a brilliant shade of pink for several minutes on the Topa Topa bluffs- over 6,000 feet above sea level. Ojai's culture is heavily focused on ecology, health and organic agriculture, walking/hiking, spirituality, music and local art. "Sites to see include the Rose Valley Falls, a magnificent two-tier 300-foot waterfall located on the west end of the Topatopa Mountains in Los Padres National Forest. Rose Valley Falls is the tallest waterfall in the range and while it is an easy hike to the base of the 100-foot tall lower tier of the waterfall (0.8 miles round trip with 150 feet of elevation gain), it is adventure to reach the more impressive upper tier." [5]
Ojai is often seen as a hippie-friendly city, and many New Age shops exist. Whether you believe in this energy or not- there is something about the Ojai Valley that cannot be described – but felt- and the only way to explain it, is to visit for yourself.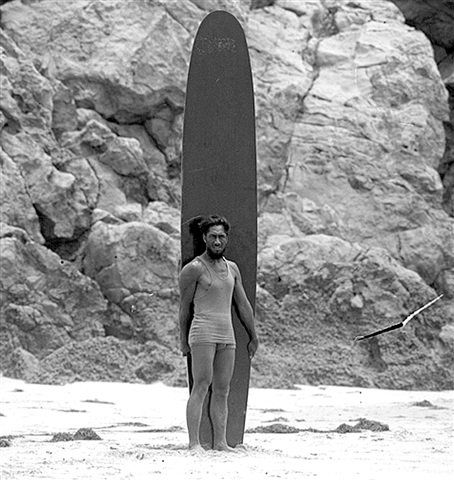 Sponsored by the ultimate airline travel pillow, Kaz Headrest. Kaz Headrest is available on